NOW HIRING
Are you interested in joining the Midgard team?
Follow the link below and submit an application to one of our open positions.
Apply Now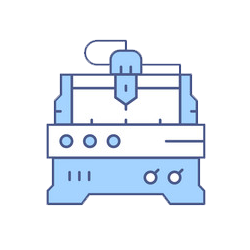 TOOLING
Midgard has a complete in-house tool room facility specializing in complex, high detail and critical dimensions mold making in both steel and economical aluminum molds for short and medium production runs.
MOLDING
We are Injection Molders producing custom designed and high quality components in two modern facilities located in Pennsylvania and Florida. We mold all engineering grade resins as well as commodity grade materials.
ASSEMBLY
We have long supplied a variety of post-molding operations and have expanded to include a dedicated contract assembly area offering hand and automated assembly and custom packaging to meet your exact requirements.
Aerospace
Automation
Automotive
Chemical
Computer
Connector
Cosmetic
Dental
Electrical
Electronics
Fluid Transfer
Food Handling
Furniture
Home Products
Industrial/Manufacturing
Instrumentation
Lighting
Marine
Medical
Military
Pharmaceutical
Safety
Telecommunications
Transportation